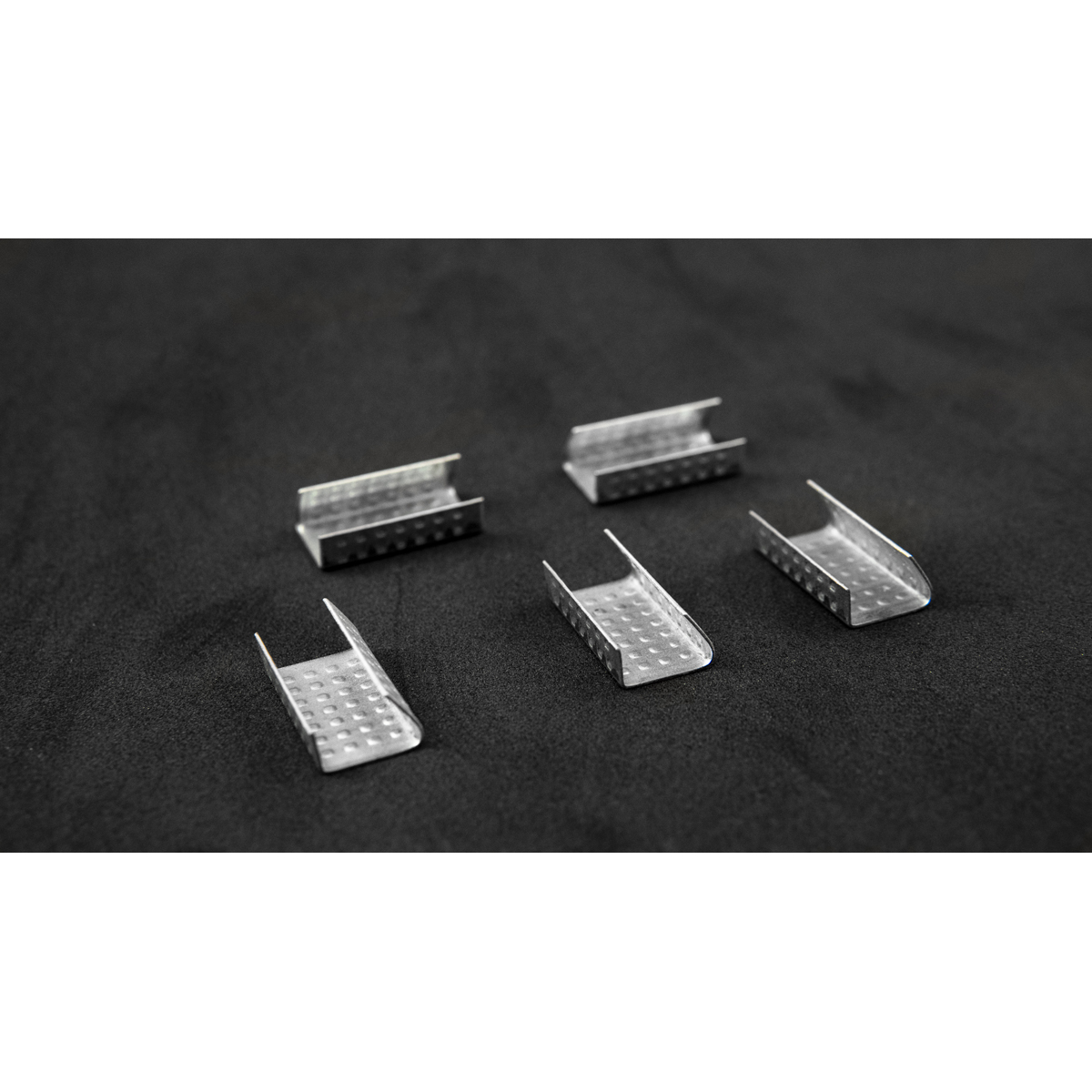 12mm SHEET METAL SEAL CLIPS (U-12)
Knurls on seal clips prevent strap slipping from seal clips compatible for using fo polyproplene straps.
We supply and distribute our products in the most trouble-free way!
PRODUCT CODE: U-12
PRODUCT NAME: 12mm SHEET METAL SEAL CLIPS
QUANTITY in A PACK: 1000 PIECES
THICKNESS of SEAL CLIPS:0.50mm
LENGTH of SEAL CLIPS: 25.00mm and 28.00mm
WEIGHT of PACK: 2.650kgs (25mm x 0.50mm)
3.065kgs (28mm x 0.50mm)
SPECIFICATIONS of PRODUCT
MADE OF 0.50mm DKP SHEET METAL.
KNURLS ON SEAL CLIPS PREVENT STRAP SLIPPING FROM SEAL CLIPS.
COMPATIBLE FOR USING OF POLYPROPLENE STRAPS.